Rex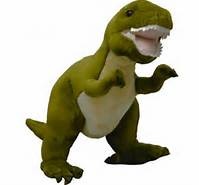 Rex is a stuffed toy dinosaur that belongs to Dylan Porter in Wes Craven's New Nightmare.
Description
He served as a guard for Dylan while he slept in order to keep Freddy Krueger away from him. Sadly, the toy would suffer much abuse from Freddy and was clawed with his stuffing coming out. However he was sewn back together.
Ad blocker interference detected!
Wikia is a free-to-use site that makes money from advertising. We have a modified experience for viewers using ad blockers

Wikia is not accessible if you've made further modifications. Remove the custom ad blocker rule(s) and the page will load as expected.